Looking for that perfect cheeky gift to jump-start your love life again? You have definitely come to the right place! We at LoveTreats offer a fantastic selection of gifts and games for adults to get you all riled up and entertained to the max. Our games are guaranteed to provide copious amounts of fun and help bring back that bedroom fire. Rise up to the challenge and remember, winner takes all!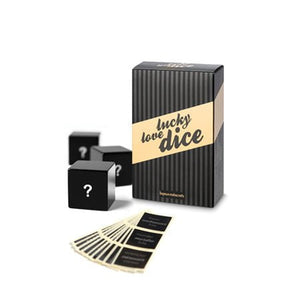 Naughty Games for Naughty Couples
From Kamasutra poker games to bondage dice and naughty coupons, Lovetreats has curated a selection of sexy in-person games for adding a healthy dose of fun into your routine.Adult games will bring light-hearted spice to everyday habits.
Adult love games for couples can be great for your relationship if you are both up to the task of spicing things up. Whether it's strip poker where you lose one garment at a time or edible oils for sensual massages, couples have options to think outside of the box and explore.
Toss the suggestive dice and see what your next sex position is. Incorporate light bondage in your routine with seduction cards. 100% discreet and reliable shipping from Bangalore!